Similar to the original WLAN Pi based on Nanopi NEO2, this model gives you a very similar Wi-Fi 5 (802.11ac) feature set. Simply order the parts and build your own. It is affordable and the hardware is widely available. Ideal for a leave behind use case, labs, cert study, and remote troubleshooting.
Raspberry Pi 4 Model B 2 GB or 4 GB - From $44.99

Sandisk Edge or similar 16 GB or larger micro SD card - From $10.99

WLAN Pi Fascia Kit (the orange and grey top of the case, button and joystick caps) -

Order

here for $43

That's around $148 in total
WLAN Pi RPi4 Community Edition Complete Unit
All ports are protected by the metal case (bottom black part) and 3D printed fascia (top orange part)
Look under the hood of the WLAN Pi Fascia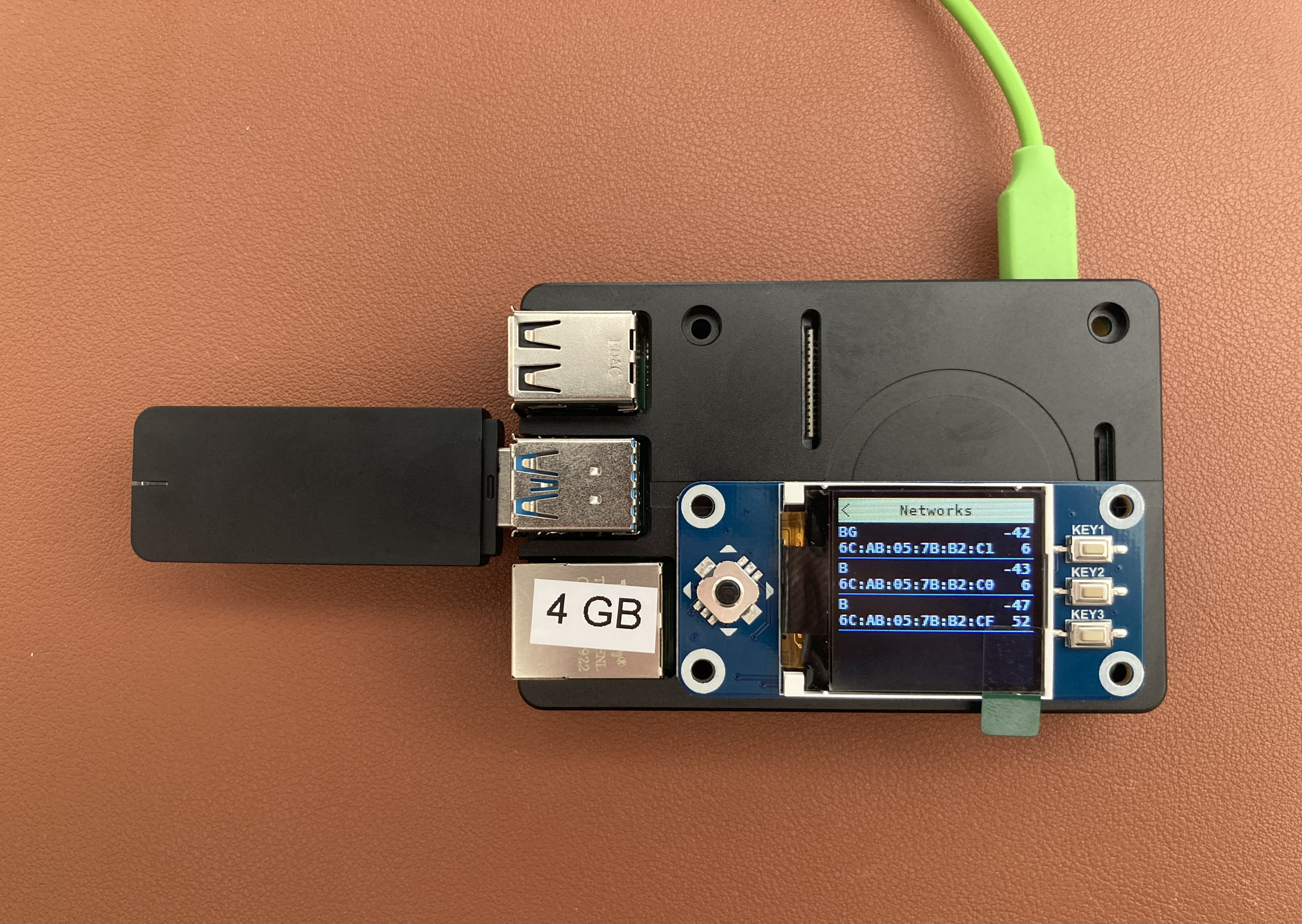 WLAN Pi works even without the Fascia, but might it might feel a bit... "naked" 😉
​
WLAN Pi OS
3.0.1 or newer is required to support all components including the display and buttons out of the box.
Only use the MediaTek Wi-Fi adapter in the bottom USB 3.0 port (or any of the USB 2.0 ports). The adapter does not work in the top USB 3.0 port (highlighted in red).
Avoid the top USB 3.0 port